"Google has officially canceled its 2020 I/O developers conference due to Cronovirus safety concerns, now schedule between May 12 and May 14."
Earlier this month, Google canceled the physical event of its developer conference "Google I/O 2020" because of the Cronovirus outbreak, but now also canceled it's Online developers conference event too, due to the same coronavirus pandemic and the online event would also be risking the health and safety of Google employees.
But now Google and Alphabet CEO Sundar Pichai made the announcement on their social media handle. He asid that the developer meeting will be held at the Shoreline Amphitheatre in Mountain View, California from May 12 to May 14.
Cosmos aligned. We'll be back at Shoreline Amphitheatre in Mountain View for this year's #GoogleIO on May 12-14! pic.twitter.com/3bZqriaoi1

— Sundar Pichai (@sundarpichai) January 24, 2020

Google is expected to showcase it's new Android 11, we don't know more about the event but the google will introduce all-new features of Android 11, like Google's core services Google Assistant, Photos Maps, dark mode scheduling and so on.
Apart from the Android 11, it is also expected to launch the Pixel 4a at the Google I/O 2020.
Google I/O cancel online event
Google Developers Twitter handles and updated on Google I/O's official website about canceling event but later on Google CEO Sundar Pichai confirmed the date of Event. Here is the sentence said by Google while canceling event.
"Out of concern for the health and safety of our developers, employees, and local communities — and in line with recent "shelter in place" orders by the local Bay Area counties — we sadly will not be holding I/O in any capacity this year.", states Google.
"Right now, the most important thing all of us can do is focus our attention on helping people with the new challenges we all face. Please know that we remain committed to finding other ways to share platform updates with you through our developer blogs and community forums."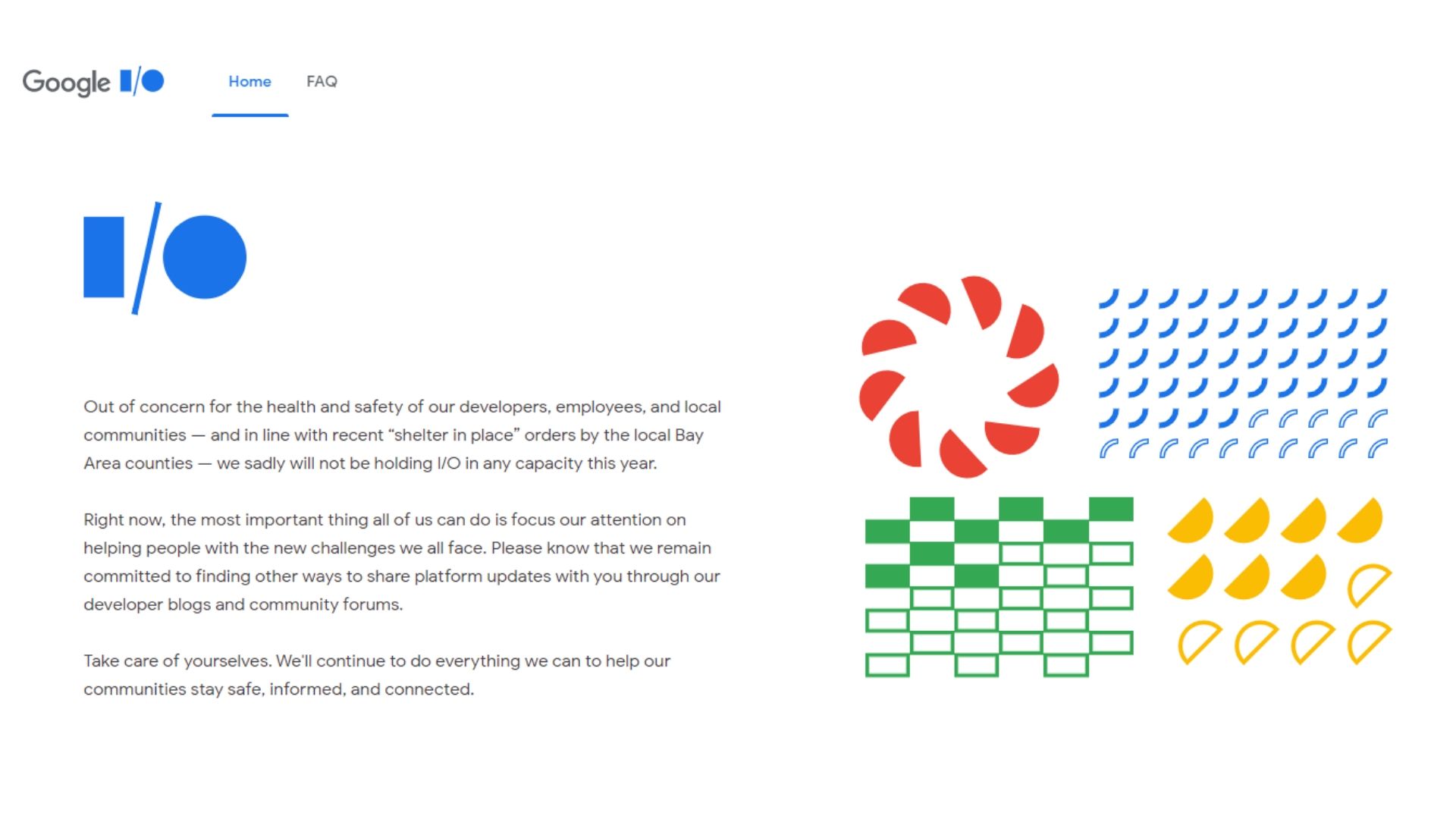 The coronavirus COVID-19 already canceled big events like Mobile World Congress (MWC), Games Developer Conference, Adobe Summit, maybe IPL which is a famous cricket tournament in India and more. The other multinational companies, donating and spreading awareness to control and not to fair from this virus. 
The Indian Government requested people not to go outside frequently unless it is important. The government called it "Janta Curfew" on 22 March 2020, from 7 a.m. to 10 p.m.