Angel Brokering is India's largest, charges a zero cost brokerage service for traders. In this article, we are going to know about all the fundamentals of Angel broking limited. Here we discuss angel broking review, how to open an account using offline or online procedures. With a different online platform like, how to trade angel broking through angel broking app and how to contact angel broking customer care. We'll discuss all these things here. So let get started:
Angel broking Short History
Angel Broking (now called Angel Broking Limited) is a reputed and largest full-service retail broker in India., headquartered in Mumbai, is an Indian Full Service Stock Broking company that was established in 1987.
Angel Broking Ltd offers a wide range of investment and trading services including stocks and commodity broking, margin funding, loans against shares, investment advisory services, and financial products distribution.
This financial company has 110 branches and 11,000 sub-broker offices in 1800+ cities in India as of June 30, 2018…
In Nov 2019, Angel Broking updated its brokerage plans to compete with the discount stock brokers like Zerodha. Like Zerodha Angel Broking now offers a flat rate brokerage plan the 'Angel iTrade PRIME'.
This plan offers users to trade in all types of segments (Currencies & Commodities, Intraday, F&O) at fixed Rs 20 per trade except Equity Delivery, for Equity Delivery there are no charges, this service is provided for free to all types of users. With low brokerage charges, the traders can get free research, tips, and the offline presence of a full-service stockbroker.
Angel Broking is famous for its excellent trading software and investment advisory. Angel is the first large-size full-service broker offering discount brokerage rates to its customers.
"The company has been recently awarded the "Fulcrums of Commodity Derivatives Market" award by MCX for FY 2018-19."
Now come to the point and let's discuss, whether Angel Broking is best for you or not!
Angel ARQ
The Angel ARQ is the company's investment advisory tool. It is a (robot) rule-based investment engine suggesting investment ideas, tips to the customers. ARQ offers recommendations to users for Equity Stocks and Mutual Funds, so the user can decide which one is best for him/her. This robot uses advanced technologies like Expert Insights, graphs, Machine Learning, Cognitive Algorithms, and Teraflops of processing power.
ARQ is an integrated trading software offered by Angel. It works as a secretary or a personal fund manager for the investors. This ARQ is just an advisory tool based on a typical algorithm, which doesn't have any fees or minimum investment commitments. It is up to the customer to follow the advice offered by ARQ.
Angel Broking Charges 2021 – Angel Broking Account Opening Charges
Angel broking offers one simplest trading plan 'Angel iTrade' plan. This online trading plan offers you full-service brokerage with very low brokerage charges which are in line with discount stock brokers in India. Angel Broking Account Opening Charges is free, you don't have to pay a single penny. 
Angel iTrade PRIME (Flat Fee Trading) Plan
This Plan was Launched in April 2019, Angel iTrade offers premium brokerage services with simplified flat-fee pricing. Except for the additional Rs 20 call & trade charges, this plan is transparent means it has no hidden charges. Hope you understand about angel broking charges.
This trading plan offers brokerage and tax savings of 60% to 90% in comparison to other full-service brokers like Sharekhan, Geojit, and ICICI Direct.
Angel Broking Account Opening Charges 2021
| | |
| --- | --- |
| Segment | Brokerage (angel broking charges) |
| Equity Delivery | Flat Rs 0 per trade |
| Equity Intraday | Flat Rs 20/trade |
| Equity F&O | Flat Rs 20 per executed order |
| Currency F&O | Flat Rs 20 per executed order |
| Commodity F&O | Flat Rs 20 per executed order |
Note for angel broking charges:
There is

No minimum margin required

for this plan.

Trading software is free to access to all customers – (Free Angel Broking Account Opening charges).

Research and advisory are free for all customers (ARQ).

It's an online trading plan. Call & Trade is charged at additional Rs 20 per trade.

As of April 2019, Angel has stopped offering all other brokerage plans including percentage-based plans.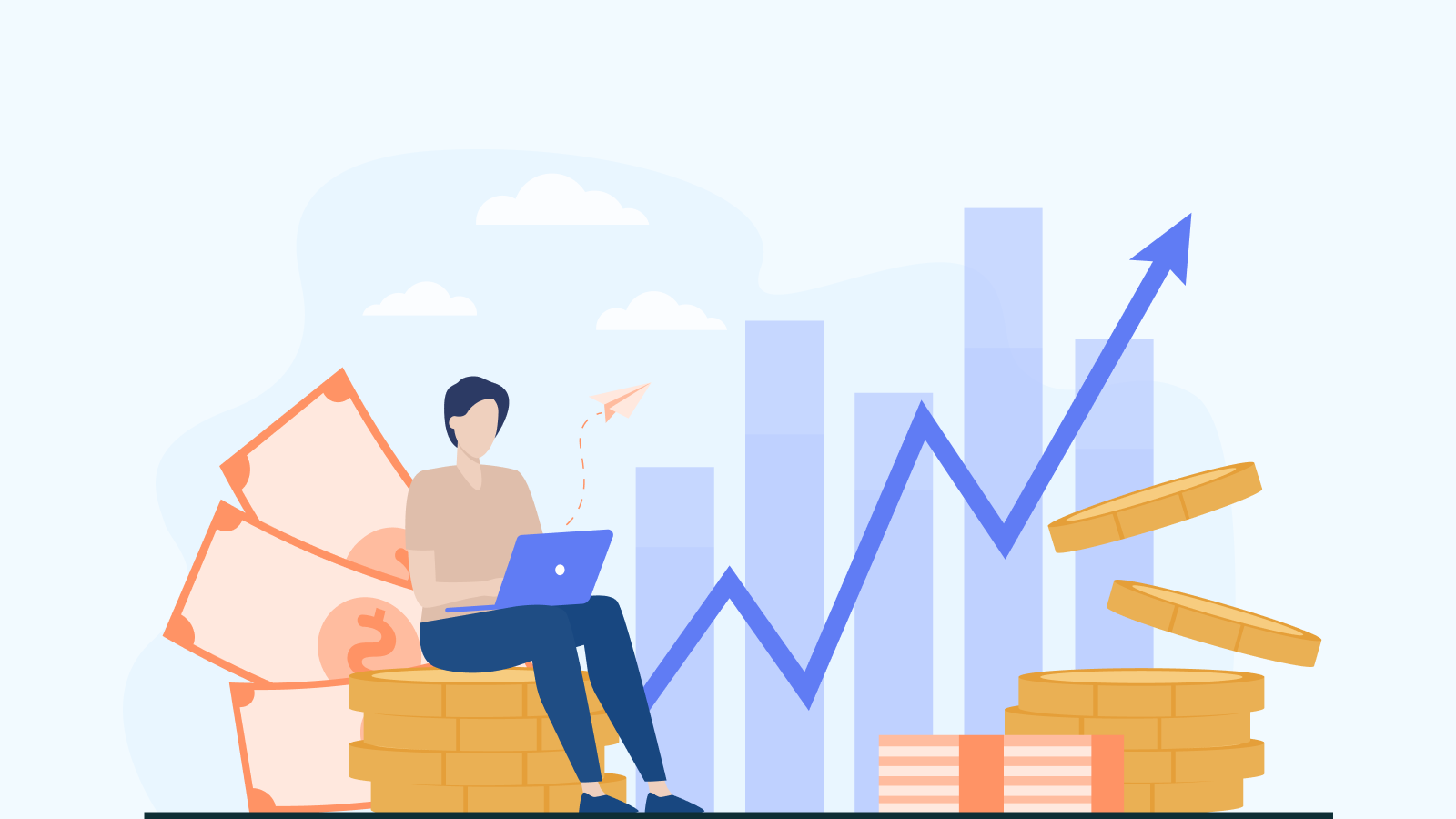 ANGEL BROKING PRODUCTS
Angel Broking primarily offers financial services to retail clients. Having an account with the stockbroker provides traders to invest in the following investment products:
Equity

Commodity Trading

Currency Trading

Portfolio Management Services (PMS)

Life Insurance

ETFs

IPOs

Mutual Funds

Loans Against Shares
Angel broking is one of the financial company, that has put its consistent focus on technology. As I said earlier about a robot called ARQ which runs completely on complex algorithms which helps to make decisions easily. It has no human intervention in its processing.
Angel Broking Online Account Opening
Now come to the next point: how to open an Angel Broking Account? Well, To trade or invest in the stock market with Angel Broking, the investor has to open an account. There are a couple of ways in which investors can invest in IPO (Initial Public Offerings) using Angel Broking services.
Following are the step by step guide to open an account with Angel:
Angel Broking Online Account Opening Offline
There is an offline way in which to open your account, for this you have to visit the sub-broker or franchise office of this full-service stockbroker, fill in the ASBA Form, provide information such as Bank account information, a PAN Card, and Demat account (angel broking Demat account opening is free). With the help of Angel Broking IPO Allotment Status, you can check your IPO date, subscription, and much more.
You can request a callback and the Angel Broking customer service executive will call you in just a few minutes to answer any questions you may have.
Angel Broking Trading Software (Angel Broking Trading Platforms)
But, What if you want to open an Angel account online ?? Well in this case Angel Broking offers broking services through various platforms like web, mobile and installable, and the best thing is that all these trading platforms are available for free to all the customers.
Angel Broking App review (Mobile Trading App)


Angel Broking App is an Android and iOS based mobile application that allows access to markets and trade using smartphones. Trading can be done on Equity and Commodity Markets with the help of this platform. In my opinion, the angel broking app is the best choice for you.

Angel Broking Trade (Website)


It is a browser-based trading platform, offering to access all services using your browser like google chrome. The plan rates are updated automatically. This platform is a useful and easiest way for investors & traders to access markets from different terminals.

Angel SpeedPro (Trading Terminal)


This is an application trading platform that provides automatic updates; makes the market accessible to investors from different terminals along with other features.
Angel Broking Pros and Cons
Now, we have learned about the basics fundamentals of the Angel Broking app review. But there is no such thing that doesn't have pros and cons. So let's discuss a little more about the Angel Broking app.
Angel Broking Pros (Advantages)
Before opening an Angel Broking account. you must read Angel Broking advantages and disadvantages. These Angel Broking pros and cons help you find out that it is best for you or not.
Angel Broking offers Full-service brokerage services at ultra-low brokerage fees.

A Flat fee stockbroker is charging Rs 20 per order across segments and exchanges.

You can do research and advisory at free of cost. Comprehensive daily, weekly and specialized research reports from Expert.

Freely available on different platforms (website, mobile, and trading terminal).

Verity of investment options like Equity trading, F&O, Commodities, PMS, Mutual Funds, Insurances.

Presence in 100's of cities across India.

Angel broking Ltd has 20+ years of industry-leading experience in the brokerage business.

Training and handholding are available for beginners.

Margin trading facility.

Securities as collateral.

There are no charges for any fund transfer.
Angel Broking Cons (Disadvantages)
The following are the cons of Angel Broking. Check the list of Angel Broking drawbacks.
Angel Broking doesn't offer a 3-in-1 account.

Broker-assisted trades (Call & Trade) are charged extra Rs 20 per executed order.
How do I start with online trade angel broking?
Follow the following steps that can help you start with online trade angel broking –
Step 1: Find an experienced broker. The experienced broker knows all the risks of trading. Angel Broking Ltd is an industry expert with 25+ years of industry experience.
Step 2: Sign Up for a Demat A/c. Angel Broking offers traders to open a Free Demat A/c (angel broking Demat account opening).
Step 3: Get access to the online trading platform, high-quality research reports, and tips from your broker.
Step 4: Create an Online Trading A/c. with the help of your broker.
Step 5: Now the final step is to Start trade angel broking!!!
How is online trading done?
With the help of expert tips, graphs, metrics, and other analytic tools, you can buy and sell shares of your desired company stocks at trading terminals. With the help of these measures, you can easily trade angel broking.
What are trading terminals?
Angel Trading terminals is an online platform that lets you directly trade your stocks without involving any broker in the trading activity. I'll suggest you, please try it when you fully aware of it.
How do I contact Angel Broking customer care (angel broking customer care no)?
For any query or latest information on the products, you can just visit the nearest Angel Broking office in your area. You want to contact them online the follow the link for more details – > Angel Broking Customer Service. You can Gmail angel broking at advisory@angelbroking.com and angel broking customer care no 022-40003600 – (Extn: 6825 / 6111 / 6876)
How do I How to close an Angel Broking trading account?
If you want to quit the Angle account then, you have to fill account closure form to the Angel Broking office or by sending them to the address given in the form.
Here are Steps to close Angel Broking Trading Account
Download the

account closure Form PDF

Take a printout of the form, fill & sign it.

For the joint account case, all account holders must sign it.

Now the last step to Submit or Courier the form to your respective Angel Broking office.
Note:
Close all your open positions before initiating the account closure.

Clear all your pending dues including Demat AMC.

Sell or transfer all the securities held in the Demat account.

Withdraw money held in your trading account.
Make sure to follow up with Angel Broking in case you don't receive any communication from the company on your account closure request in one week.
Is Angel Broking safe?
Yes, Angel Broking is one of the safe stock brokers for trading and investment. It is one of the largest stock brokers. This giant company is in the business since 1987. They are also a member of BSE, NSE, and MCX. They are regulated by SEBI regulations.
Why Angel Broking is Safe?
Angel broking Ltd is a publicly-traded company that is listed at BSE and NSE.

Years of trust and doing business in India.

Physical presence in over 1800 cities across India.

A strong network of over 110 branches & 11,000 sub-brokers.

The good reputation of its management.

Clean business practices with no major regulatory violations.
FAQ:
How do I start with online trade angel broking?

Angel Broking charges (Angel Broking Account Opening charges)?
Download

angel broking app review? 

Contact with angel broking customer care?

What is an

angel broking review?

How to

Gmail angel broking?

Angel broking customer care no

what is brokerage charges of angel broking (what is angel broking brokerage charges)
If you want to know angel broking share price (angel broking stock price), then you can visit Moneycontrol.com.
Who am I ?: I'm just a person like you, and using an Angel Trading account for the last 2 years. I just sharing an angel broking review on my experience.